About Us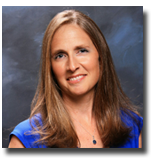 Eileen Spear founded the company in 2009 after years traveling as a senior executive in the corporate world. The inspiration for Exclusive Escapes was a desire to share the pleasure of luxury travel and the excitement of foreign adventure. Unparalleled global understanding and ability to manage the challenges associated with international travel enable Exclusive Escapes to deliver extraordinary client experiences.
Eileen also recognized a niche in serving private jet travelers and their crew. Her background identified how this market demands unique solutions to provide outstanding vacations or business accommodations for the traveler combined with efficient and responsive arrangements for crew and support staff.
Her extensive travel experience brings a wealth of international knowledge to the business. She lived in Europe for over 15 years, speaks German and French and has experience in 60+ countries as well as across the United States. A passion for travel, firsthand understanding of the luxury market and obsessive desire for excellent service exemplify the mission of Exclusive Escapes.